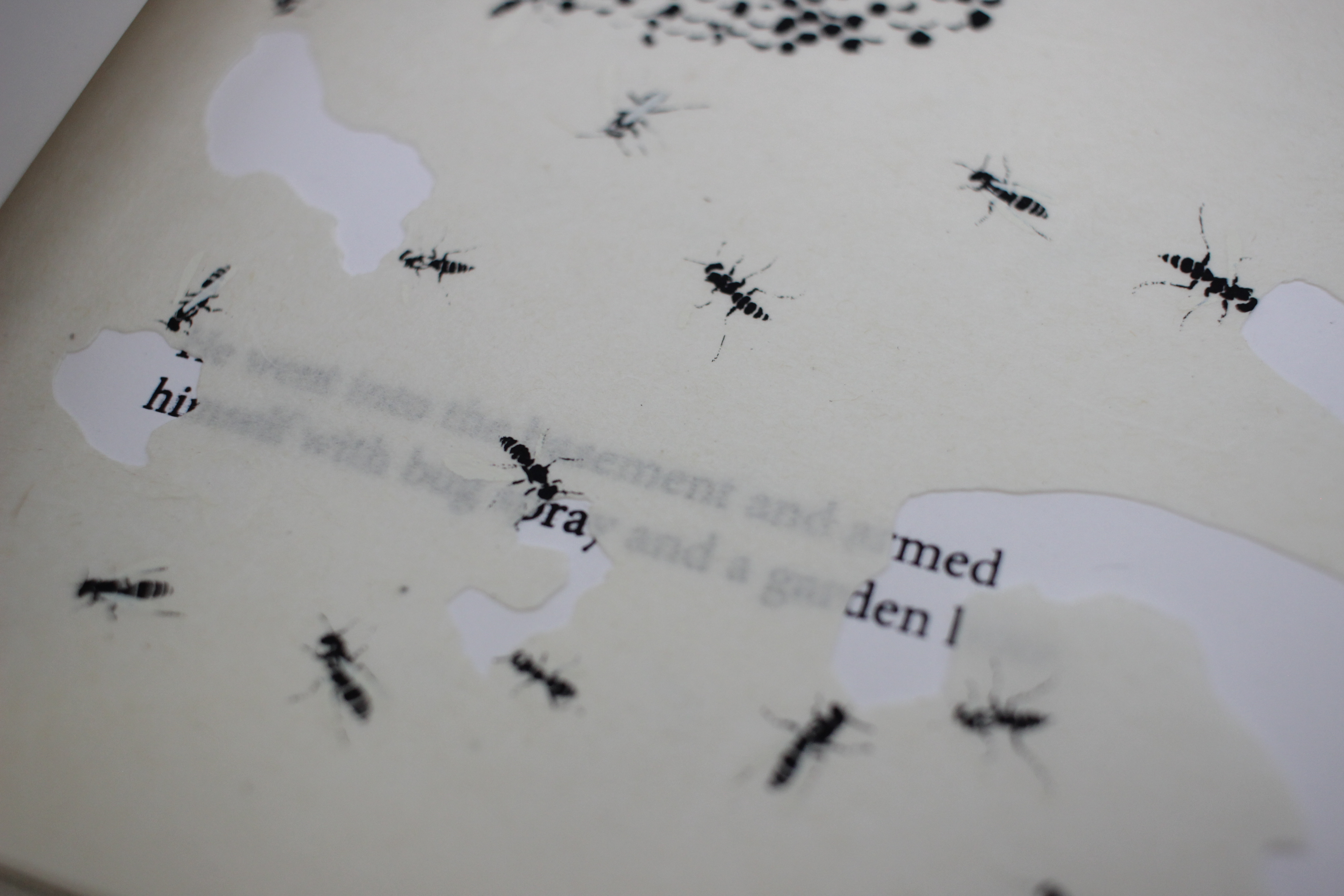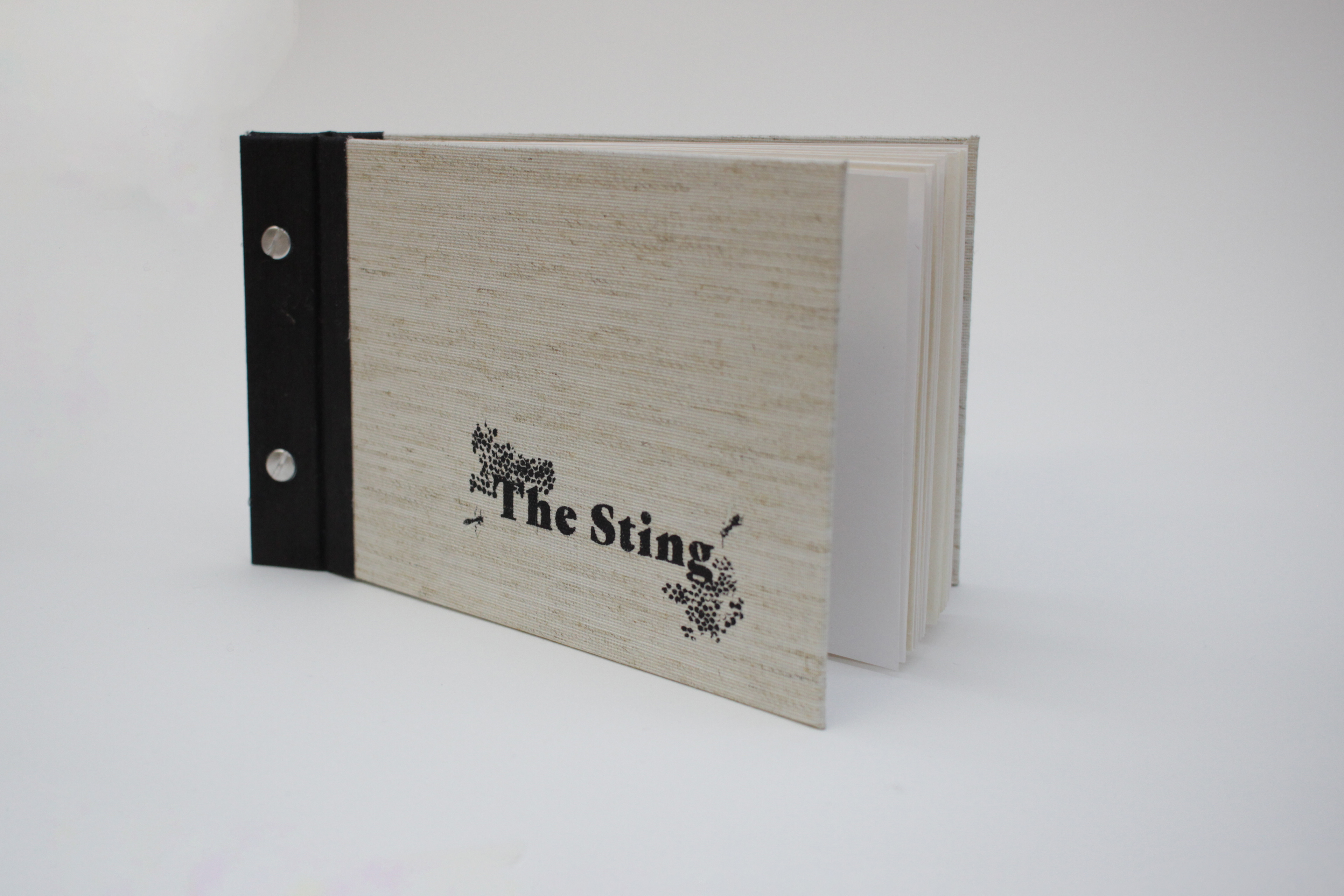 Design for Print
Bookbinding 
Visual Storytelling
The Sting
A book on home maintenance.
This story is about two groups building and maintaining a comfortable home. One is a human family, and one is a colony of paper wasps. The family destroys the wasp nest after the daughter is stung. The wasps rebuild their home the next spring. The cycle continues. 
While developing this project, I knew I wanted to have two parallel storylines that would converge and separate. The humans tell their story through language and speech and white printer paper. On the other hand, the paper wasps are beings of action. They are building their nest with the pages of the book, a fine mulberry paper. These two materials are in conversation with each other while the two "families" struggle to coexist.