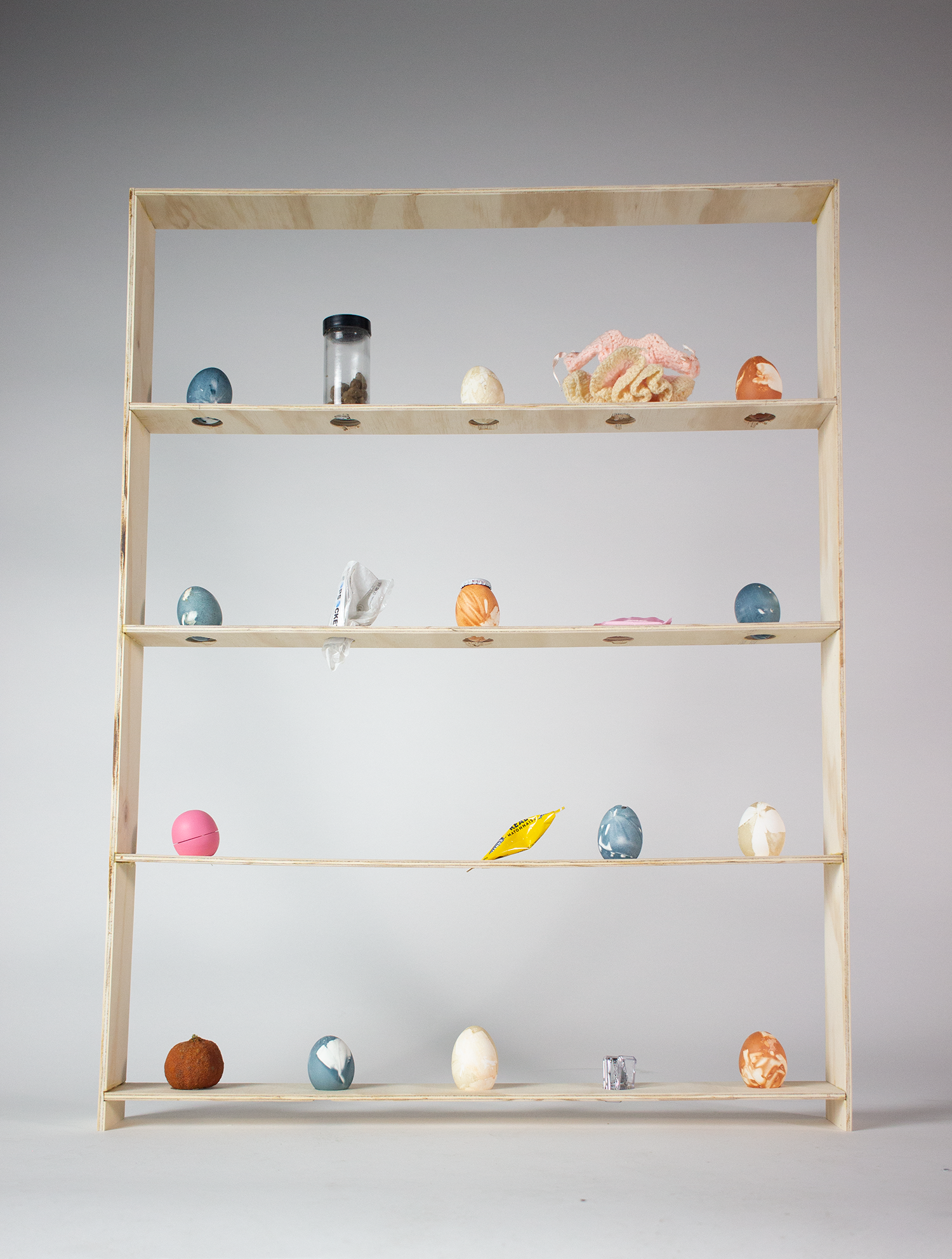 A Fair Trade Only
Transforming ritual into an interactive sculpture. 
"Dyngus Day" is an obscure Eastertide tradition that originated in Poland, but that has exploded in popularity among Polish and Eastern European communities in the American Midwest. The main feature of this "holiday" is for boys to drench girls with buckets of water. To avoid being drenched, girls must present a pisanka, or a delicately dyed egg. This interaction is believed to bring good health and fertility for the remaining year. 
Using ritual and exchange-based interactions as a jumping-off point, I built a structure that could be filled with naturally-dyed and blown eggs. Participants were instructed to "take one, leave one"; the only restriction was that the object left had to be slightly larger than the egg-holder.